Product Safety Information & Recalls
Notices of any current product safety messaging
---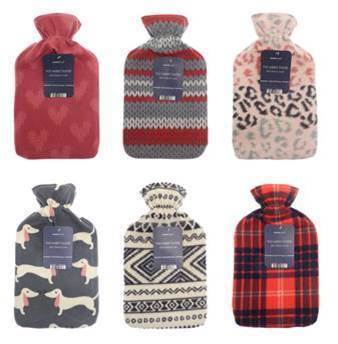 Safety Notice
It has come to our attention that not all of the above hot water bottles meet the high quality and safety standards from our supplier.
As customer safety is our highest priority, we are recalling any purchases made in 2020.
If you have purchased this hot water bottle and used it without an issue - there is no problem with your bottle and you don't need to return it. However, if you have not used the bottle or you are in any doubt, please do not use the product and return it at the earliest convenience to your local store where they will happily give you a full refund, no receipt required and this does not affect your statutory rights.